Testimonials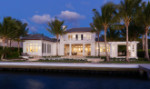 Smith Residence
Kurt, We are just delighted with the home you have built for us. The quality of your work and attention to detail was apparent at each and every stage of construction. The project came in on time, on budget and you could not have been more responsive in solving the minor punch list items as the project was finalized. You made a large complex project an absolute pleasure. Thank you! The Smith's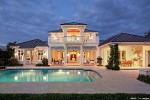 Laura Estes
Kurt Ewoldt was an awesome builder. He planned the work and he then worked the plan. I knew exactly where we were in the process, and where we were going next over a full year of building. He had a can-do attitude, excellent craftsmen and vendors, a tidy worksite and good ideas for where to look for product both locally and on-line. My architect and decorator loved working with him too, and most tellingly his electrical subcontractor told me "he is the best." Kurt was on budget, and we moved in ahead of time, so we could enjoy some part of our first Florida season. Laura Estes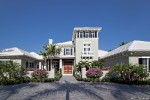 Bob Williams
My experience with Kurt and Edgewater Custom homes has been nothing short of a great experience. He is very professional, courteous and gets things done usually before due dates. His subs are a pleasure to work with and they in turn have enormous respect for Kurt. He came in right at budget and finished my house ahead of schedule. I am sure I will be using him again. Bob Williams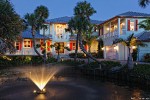 Joe & Liz Davis
I want to thank you for building Liz and I our dream home. Our experience with Edgewater throughout the building process was outstanding. Your honesty, integrity, and attention to detail are hard to find in this business. The building process was truly an enjoyable experience. One of the things that impressed me most was your concern for the customer getting what they wanted or envisioned and not what is easiest or most profitable to the builder. I would not hesitate to recommend your services to anyone building or remodeling a residential home or estate. Sincerely, Joe & Liz Davis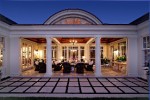 Stephen Gormley
When I decided to build my Lost Tree home I wanted a contractor who was not burdened with a lot of overhead, who had access to the best sub-contractors, who would supervise the job personally, who was exceptionally well organized, and most importantly, who had excellent communication skills and character. I personally interviewed several qualified candidates and selected Edgewater due to the comfort level I developed with Kurt Ewoldt. I couldn't be happier with my decision as Kurt met or exceeded my expectations. The workmanship has been outstanding and the project was on time and on budget. Kurt has been absolute pleasure to deal with throughout this project and I wouldn't hesitate to use him again. Stephen Gormley
Sally Bott
I live in Lost Tree in North Palm Beach. I actually live in London full-time where I work. I would do anything for Kurt to come to London and fix my house. I had the best experience with Edgewater Custom Homes that I have ever had with a contractor / builder in my life - I have generally had horror stories of some sort. I have a new house now after the extensive work that he did. It has been done to the highest standard and I am pleased with everything. If there were any changes to budget or if I wanted additional items, I was fully made aware of the cost ahead of time. If anyone would like to come over and see my house they can, it really looks lovely. Sally Bott email: sally.bott@barclays.com Best, Sally
Suzanne Green
Having renovated properties in North Palm Beach, for some 10 years, I had not had a good experience with ANY contractor, ........until I worked with Kurt Ewoldt and crew. Edgewater Builders are people of integrity and ones that take pride in their work. Extra praise for being able to comprehend and work with a demanding, detailed oriented, environmentally responsible architect! On a scale of one to ten they are an eleven. Job well done, gentlemen! Suzanne Green
Doug and Mari Dubiel
Although we had completed a full renovation of our previous home in the Northeast, as "first-time builders" in Florida, we were continuously impressed with Kurt and found him extremely hard-working, thorough and prompt in his explanation, attention to detail and completion of all aspects of the building process. He was fully committed to working with us on building a high end quality custom home. Not only was he always available during the period we were building, but also has been extremely responsive and helpful after the home was completed. We believe that the honesty, integrity, and dedication of Kurt and his entire team truly distinguish "Edgewater Homes". We will certainly recommend Kurt Ewoldt to any potential home builders. Doug and Mari Dubiel Seminole Landing, North Palm Beach, FL
Barbara Hackett and John Tory
I am a home designer/builder in Toronto and have an in depth knowledge of the industry and as such, am happy to give my personal assessment of my experience with Edgewater Custom Homes. Kurt is extremely professional, highly organized, always responsive and keeps an immaculate work site. He has a quality network of suppliers and trades most of whom I dealt with first hand. He delivered our project on time and on budget. My husband and I are so thankful to Kurt and his excellent team for such a well-run project.
Jeff and Cathy Walsh
After fully renovating a 40 year old condominium, where plans needed to be rethought as existing infrastructure was revealed, you'd think our reaction would be "never again". But tackling the project with Kurt Ewoldt and the Edgewater team turned out to be one of the the smartest decisions we ever made. Building a home while you're thousands of miles away can be daunting but, Edgewater's professionalism and experience took all of the stress out of the process. Kurt's exceptional taste combined with a common sense approach more then delivered our expectations and, the project came in on time and under budget. We were also impressed with the quality of Edgewater's subcontractors and the relationships Kurt maintains with them. It's pretty clear, you don't work for Edgewater unless you take a lot of pride in your work and can meet some pretty high standards. In short, we give Edgewater very high marks in all categories and recommend them without hesitation.